AC Installation San Antonio & Austin
AC Installation San Antonio / Austin Texas
There are many things to consider when choosing the right air conditioning installation company.
That is a lot to consider!  At Atlas AC Repair, we believe it's our job to help every homeowner in San Antonio get the right AC installation at the best price and a fast and reliable service.
When your AC is past repair and needs to be upgraded in San Antonio or Austin, we're here to make the AC installation process easy.
Call the Atlas team at (210) 549-9550 for fast and reliable AC installation.
Find your complete AC installation price in seconds
12 Things Every Homeowner Should Know Before Buying a New AC
The HVAC industry still operates like the wild west, and many homeowners are left to fend for themselves. Atlas AC created the AC Buyers Guide to prevent homeowners from being exploited by untrustworthy AC companies.
Use this guide to help you select the best AC Company for your next AC Replacement.
Get a Fair price for your AC installation In San Antonio
New air conditioner installation is a significant investment, and no homeowner wants to overpay.  Just like taking your vehicle to an auto shop for service, you don't know how much things cost because you are not a mechanic.  It's the same for air conditioning; you are not an HVAC contractor, so how do you know if you are getting fair pricing on an AC installation in San Antonio?  This is a big challenge for many homeowners to weed through.  When it comes to getting a fair AC installation price, there are a few things you can do to ensure the company is honest with you in San Antonio. 
Do they have salesmen?  You might be asking, "what is wrong with a salesman?"  That's a good question; the big problem is how a salesman makes money, which is through commissions.  Yep, they only make money when they sell you something, and bigger is better for them.  This typically leads to someone trying to strong-arm you into an upsell on an AC installation you don't even want.  On average, you will spend 25% to 33% more on an AC installation in San Antonio if a salesman is involved. 
How did you find them?  Surprisingly how you find an air conditioning company can determine the price of an AC installation.  Many air conditioning companies will pay around 15% on advertising to get in front of you.  What this means is if an AC installation cost should only cost $5,500, they have to charge you $6,350, an extra $850 for the same thing.  Now, if they also have a salesman, that's another 25% on top of that.  The best thing you can do to prevent this is to not use directories like Home Adviser and Angie's List or advertisements like Google search ads to find a company.  Do a basic Google search, scroll down past the ads, then start looking through each company and their reviews.  Here is one of our reviews as an example to be looking for, "Called Atlas AC, and Christina was able to get us an appointment the next day in the morning.  Genesis came to our home on time and was able to diagnose and provide options for getting our A/C back to working condition.  No pressure sales and great pricing.  Will definitely use Atlas Air again if we need them."
 Are they transparent?  The last thing you can look for, but the most difficult to find, is an open-book air conditioning company.  Many companies do their best to keep their customers in the dark so they can charge whatever they want.  A quick test you can use to determine if the air conditioning company will be upfront with you is to ask if they will give you a rough ballpark price over the phone.  We do this all the time for our customers, and 90% of the time, we are able to honor the prices we gave over the phone after the site inspection.
If you need an AC installation in San Antonio, we will be more than happy to provide accurate pricing over the phone.  Call today at (210) 549-9550!
Am I getting a good AC installation brand in San Antonio?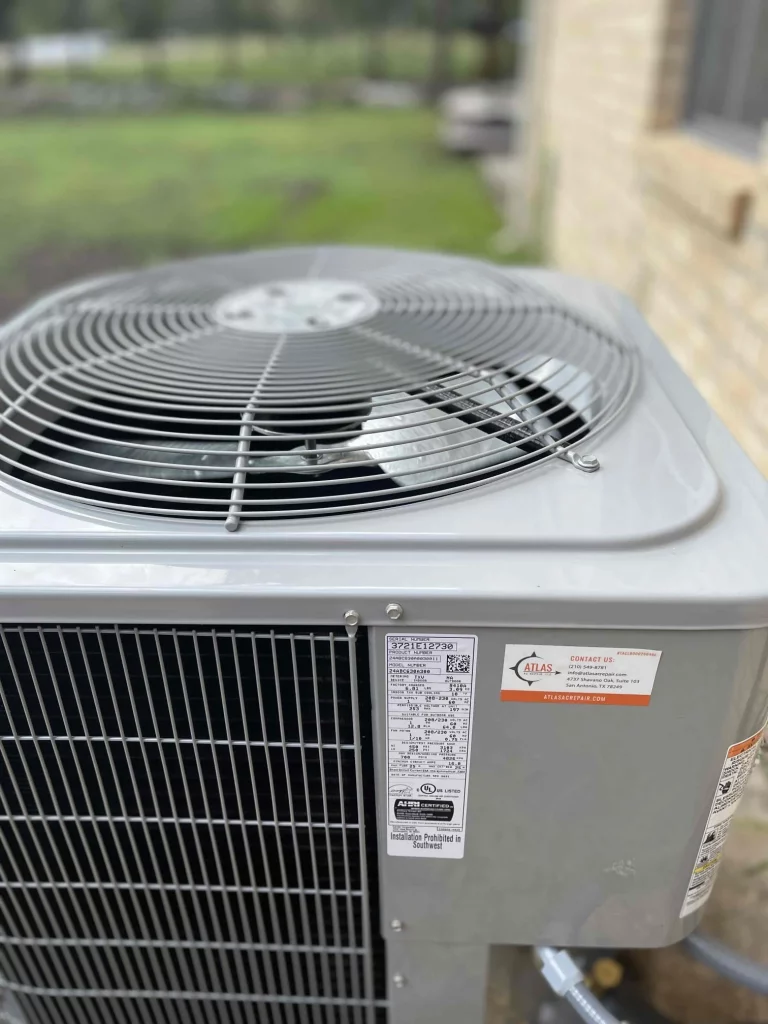 Choosing the right AC installation brand in San Antonio is a balancing act.  There are high-end brands like Lennox and American Standard, reliable options like Carrier and Trane, and your most budget-friendly brands like Goodman.  A Lennox or American Standard will be your best bet if you're looking for something with all the bells and whistles.  If you're looking for something that's going to come through for you day in and day out, go with a Carrier or Trane.  If you are looking for a low-cost AC installation but a good air conditioner, Goodman is the way to go.
Carrier is our flagship brand.  We primarily use them for new AC installs.  For our customers, it ends up being that happy medium between high-end and budget-friendly.  It's a great brand we stand behind because we know you will not be disappointed when you go with a Carrier for a new AC installation in San Antonio.  We service and install all brands, so if you have a specific brand in mind, we can certainly take good care of you.
Have a specific brand in mind for a new AC installation, give us a call for a quick quote.
Do they have qualified installation techs?
Many homeowners don't know that having the right technicians doing the AC installation can significantly affect how long your air conditioner will last.  We have replaced new air conditioners that were only one year old because the first contractor installed them wrong.  This is more important than the brand you choose because if the AC installation is done incorrectly, it doesn't matter what brand you have.  We solve this problem for our customers in two ways.
We only employ the best air conditioning and heating installers.  Our installers are seasoned veterans who have installed hundreds of air conditioners.  We are constantly doing continuing education to stay up to date on the best practices.  Let's face it, working in a hot attic is a hard job that no one really wants; we understand it takes a special type of person willing to do this work.  This is why we put a lot of emphasis on finding the right people because most can't handle this type of work.
To pretend that we are perfect would mean we are not human.  Mistakes happen; there is just no way to avoid them 100% of the time.  We stand behind our work; if we mess up an AC installation, we will make it right.
Call us if you are looking for highly qualified techs to install your AC in San Antonio.
A good reputation speaks volumes!
As we all know, you are not just buying a new air conditioner and furnace; you are also purchasing the AC installation company's reputation.  Building a solid reputation in air conditioning is difficult because so many snake oil salespeople give this industry a bad name.  We pride ourselves in following the traditional air conditioning model.  We decided early on that our number one job was to help empower the customer to make the most informed decision possible, even if it was at our loss.  We keep things simple; we don't upsell; we inform our customers and provide the best workmanship possible.  It is easy for a company to say they stand behind their work, but it's hard for a company to prioritize the customer over profits.  We believe in doing hard work.  Give us a call if you need an AC installation in San Antonio.
Make a confident decision with Atlas AC Repair.
Fast AC Install
In San Antonio, the weather can get extreme. The summers can routinely get into the triple digits for weeks on end. When your air conditioner goes down for good, your home can get hot fast. With the summer being so hot, you can't sit around waiting for an AC installation when inside your home is 90 degrees. We understand that no one can function in these circumstances. There are two ways we help to solve this problem. First, we typically provide an AC installation in San Antonio the next day after everything is finalized. Second, we bring you a spot cooler to cool your home while you are waiting for your AC installation in San Antonio. That way, you can still function in your home without it being 90 degrees inside.
Rebates
There is nothing better than free money! In most cases, available utility rebates can lower the cost of your new AC installation. In the San Antonio area, the CPS Energy utility company offers rebates for AC systems over 15 SEER in efficiency. It's best to work with a company in San Antonio that can help navigate you through the rebate process. That is why once you are on the other side of the AC installation, you are still eligible for your rebate. If you're looking for someone who will help walk you through that process, you can always count on us to help.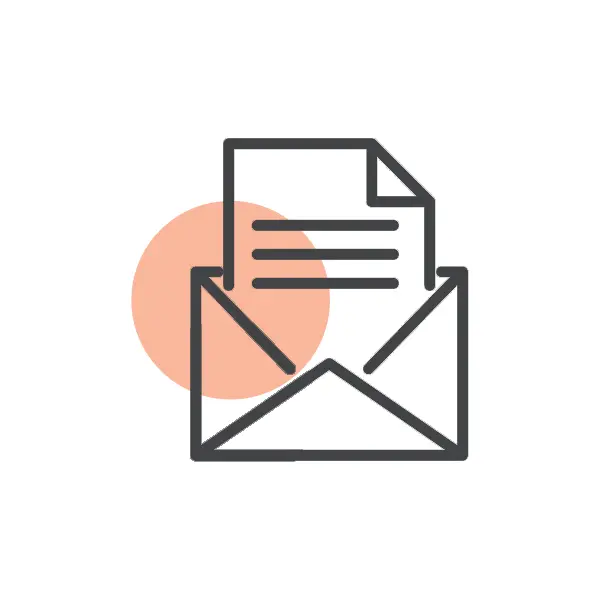 Financing
Financing can play a significant role in getting the right brand and SEER for your AC installation. An AC installation in San Antonio is costly, and financing could be an excellent option to get what you want without putting a financial burden on your family. We work with several different finance companies that can customize your loan based on the purchase size and credit score. We offer many finance options, from 60 months to no interest for 12 months. Whatever finance option you might be looking for, we can help.
San Antonio Complete Buyers Guide for AC installation
Follow this guide if you're looking for fair pricing and a reliable company.
The HVAC Basics:
Do they have a TDLR HVAC license
Does their primary brand match what you are looking for
Do they have good reviews on Google and BBB
Make sure you are protected:
Do they have over a millions dollars in G&L insurance
Do they have workers compensation insurance
Do they offer a 1+ Year labor warranty
What to stay away from:
Do they have commission salesmen
Do they outsource their installers/don't use an inhouse installation team
Do they have less than 5 people working for them
Are they a real AC company?
Every AC company should have a TDLR license, G&L insurance, and workers comp insurance.  If they do not have these three things and an AC installation doesn't turn out correctly, there is not much you, the homeowner, can do about it.  If an installation goes sideways and the company doesn't have a TDLR, you have nowhere to go to hold their feet to the fire.  If they don't have the right insurance and they damage your home, they might not be able to afford to fix the damages.  These three things ensure the homeowner is covered if something happens on an AC installation.
The next question is will they do a good job?
This can be difficult to quantify when looking through a company's reviews.  There is 3rd party review software that many air conditioner companies use to shield customers from all their bad reviews.  The BBB is one of the most reliable review sources you can use to see all reviews, bad and good.  Another technique many people use to boost their reviews is buying fake ones.  Usually, you can spot this when there are a lot of reviews that are very similar to one another.  Overall written reviews are still one of the best ways to measure how well an AC installation will turn out.
A one-year labor warranty and a good air conditioner brand go hand in hand.  If an AC installation is over a year old with no problems, odds are it will be good for many years to come.  If there are significant issues with the AC installation, issues will often pop up in the first year, and if the contractor has a one-year labor warranty, you should be covered.  A strong brand goes hand in hand with this because no good contractor will want to install junk and then warranty it for a year.  We primarily represent Carrier because once the equipment is registered, you get a 10-year warranty on parts.  Finding a contractor with a good labor warranty and brand will set you up for a smooth AC installation.
Inhouse installers are pretty important.  Many air conditioning contractors outsource AC installation.  The contractors that outsource require the 3rd party installer to pull permits, have insurance, use their own TDLR, and provide the labor warranty.  Often shortcuts are made because the responsibility of the AC installation is muddled.  The 3rd party installer is normally one technician, so if something goes south, they will close the shop and go work for someone else.  Then you go to the contractor that sold you the AC installation, but they did not pull the permits, so they try to weasel out of the reasonability.  If you need an AC installation in San Antonio, using a contractor with in-house installers is safer to avoid this potentially happening.
There are a few things you can look for to keep from putting yourself through the wringer.  Pay attention to see if the company uses questionable sales tactics or look at the contractor's size.
One of the things we see all the time is a salesman trying to strong-arm a customer into an AC installation they may not want or need.  Suppose you call an air conditioning technician to your home because the AC is not working right.  The tech diagnoses it and tells you that there are significant issues with your air conditioner.  Then another truck pulls into your driveway, and another person comes into your home to offer you the option of a new AC installation because there is nothing else they can do.  You should get a second opinion.  I can't tell you the number of times we have gone to a customer's home for a second opinion and only found a minor problem wrong with the air conditioner, which didn't need to be replaced.  This happens because the tech and salesman both make a commission on an AC installation.  It's a bad business model because often, they have to mislead customers to make a living in San Antonio.  It's best to avoid these types of companies.

The size of the company can determine how long it might be around and the quality of work. This can come across as counterintuitive because a smaller company can often deliver higher quality because they have a lower volume. This is not the case for air conditioner contractors because this is a licensed trade. That means the guy with the license is the boss, is in the field, and oversees the workmanship of the others. It's just too much and a ton of stuff falls through the cracks. That includes when the work wasn't done correctly and you can get him back on the phone or fix the problem in a reasonable amount of time. It's a little safer to work with a company that has more than five people and at least one full-time person in the office.
Need a new air conditioner installed?
When your AC is past repair and needs to be upgraded, we're here to make the AC install process easy, from getting a FREE quote to the installation of your new AC system.  No detail is too small or overlooked when it comes to the comfort of your home.
Is your HVAC 18+Years old?
At this age, repairs become more costly, parts are becoming obsolete, and the refrigerant necessary is no longer available.  Increasingly more expensive utility bills and repairs strain the budget and your comfort.  Atlas AC Repair provides financing options to help make your home comfortable again for one low monthly payment that fits easily into your budget.
Did you know?  The refrigerant in older AC equipment, known as Freon, is believed to be one of the worst offenders for our ozone.  New AC equipment uses Puron, which has an ozone depletion rating of zero.  And it performs slightly better than Freon.
How Much Can You Save by Upgrading to a Higher Efficiency Air Conditioner?
SEER stands for Seasonal Energy Efficiency Ratio.
Every air conditioner or heat pump has a SEER rating, which signifies its energy efficiency. The higher the number, the less electricity the air conditioner uses.
The SEER Savings calculator can help you answer the following questions:
The Atlas Professional Promise
Air conditioner installation made affordable.
We know the need for an AC install can arrive suddenly and without warning.  We also know living and working in extreme temperatures isn't an option.  Atlas AC Repair provides finance options, so you never have to be "out of pocket" in those crunch times.
The CPS Residential Energy Efficiency Program offers a range of ways to help you save.  If you are a homeowner and CPS Energy customer, you can receive rebates for your upgrade projects, speeding up your return on investment.  Download an application here.
We service all air conditioner brands and install these leading brands.