Your HVAC Replacement Cost Guide
Complete HVAC replacement cost guide
New AC Unit Cost – $3,300 to $4,000
New Furnace Cost – $3,100 to $5,600
Complete HVAC System Cost – $5,950 to $9,659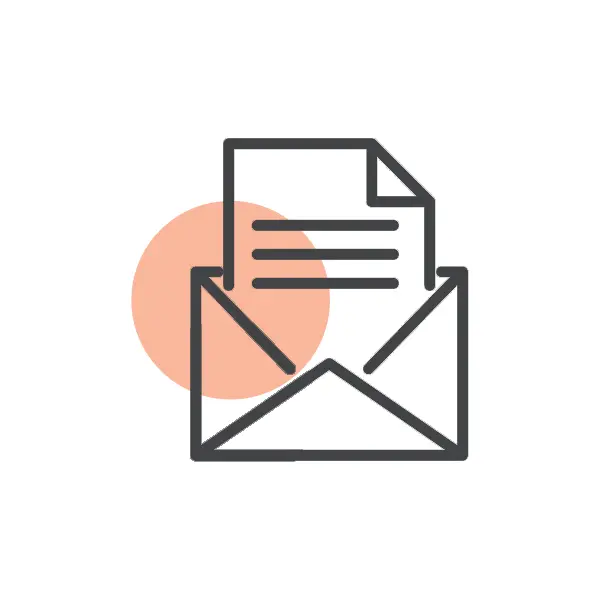 Request Free AC Replacement Quote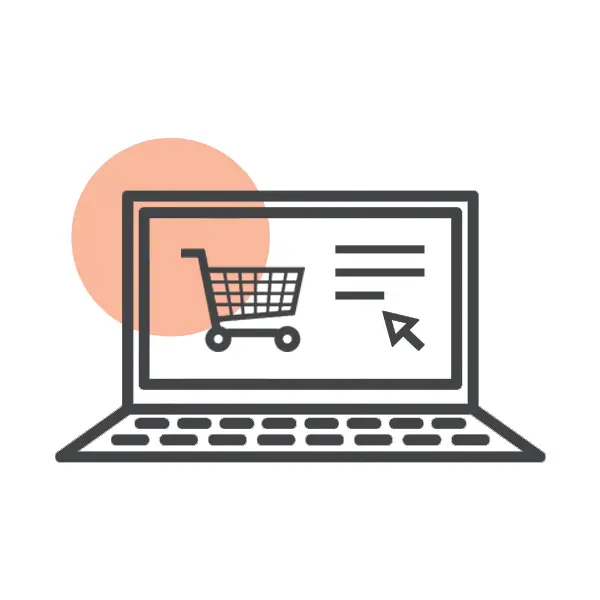 Build Your Own Online AC Quote
Download Your Free Buyer's Guide
HVAC Replacement Cost By Tonnage
One thing that is easy to overlook when homeowners are setting a budget for a new HVAC installation is the size of the system. HVAC system prices can have a $2,500 difference in cost depending on the tonnage you need. A 2-ton HVAC replacement costs around $7,000, while a 5-ton will be closer to $9,000. The below grid will help give you a better idea of the cost to replace an HVAC system based on the size and type you need.
| HVAC System Size | Electric 14 SEER Replacement | Heat Pump 14 SEER Replacement | Gas 14 SEER Replacement |
| --- | --- | --- | --- |
| 2 Ton HVAC System Cost | $6,733 | $7,133 | $7,337 |
| 2.5 Ton HVAC System Cost | $7,115 | $7,441 | $7,720 |
| 3 Ton HVAC System Cost | $7,271 | $7,545 | $8,200 |
| 3.5 Ton HVAC System Cost | $7,994 | $8,219 | $8,654 |
| 4 Ton HVAC System Cost | $8,591 | $8,485 | $9,091 |
| 5 Ton HVAC System Cost | $9,189 | $8,951 | $9,659 |
How to find out if you have an electric, heat pump or gas HVAC system?
Another fact to consider when setting budgets is that the system type can significantly impact the new HVAC cost. A straight electric HVAC will cost more than $1,000 less than a gas system. If you are not sure what you have now, you can get the model number on the indoor furnace/air handler and do a quick google search to find out. From there, it should be easier to budget accordingly.
HVAC Replacement Detail Cost Breakout
If you are interested in finding out the average cost to replace heating and air conditioning in your home, your system is probably older, and the repair cost is starting to add up. You call a local HVAC company; they tell you it will cost way more than what you expected. This article was built to help homeowners get a good idea of how much a new HVAC system cost and all the work that go into the installation. The short answer is that the average cost to replace an HVAC system will range from $5,950 to $9,300 for a basic 14 SEER replacement.
| 3 Ton Gas 14 Seer Example | Equipment | Labor | Total |
| --- | --- | --- | --- |
| Remove Indoor Furnace & Outdoor AC Unit | - | $400 | $400 |
| Set New Indoor Furnace & Outdoor AC Unit | $4,869.78 | $600 | $5,418.73 |
| Reconnect Plenum, Line Set, & Drain | $241.73 | $500 | $641.73 |
| Install New, Filter Drier, Safety Switch, Locking Cap, & Thermostat | $566.91 | $400 | $966.91 |
| Calibrate & Commission System | $221.81 | $400 | $541.73 |
| Total | $5,769.09 | $2,300 | $8,200.23 |
What needs to be included in new HVAC installation
Pump Down The System
Remove Indoor Furnace & Outdoor AC Unit
Acid Flushing Line Set
Replace Disconnect & Whip (If Needed)
Install Max Circuit Protection Fuses (If Needed)
Install New Indoor Furnace & Outdoor AC Unit
Reconnect And Seal Plenum
Reconnect Line Set
Reconnect Drain Line
Install New Filter Drier
Install Safety Switch
Install Locking Caps
Install New Thermostat
Calibrate The System
Commission The System
Complete City Permit & City Inspection (If Needed)
Includes 10-year parts warranty & 1 year labor warranty
Note: The installation process is critical to the long-term health and performance of the HVAC system. If one of these steps is missed, it can significantly reduce the system's useful life.
HVAC System Cost By Brand
Choosing the right brand for your home is a major concern for anyone looking to purchase new HVAC equipment. This article is built to help homeowners set budgets but if you are interested in learning more about the best air conditioner brands, check out our blog post that covers that topic. An HVAC installation cost can vary as much as $1,000 based on the brand you choose. A Lennox HVAC system costs around 6,700 to install, while a Goodman HVAC system costs around 5,600. You can see that there can be a significant price difference between HVAC brands.
3 Ton 14 SEER AC unit & Furnace Replacement cost
| HVAC System Brand | Straight Electric | Heat Pump | Gas |
| --- | --- | --- | --- |
| Lennox HVAC Cost | $7,764 | $7,986 | $8,856 |
| American Standard HVAC Cost | $7,647 | $7,869 | $8,650 |
| Carrier HVAC Cost | $7,271 | $7,494 | $8,200 |
| Trane HVAC Cost | $7,271 | $7,494 | $8,200 |
| Ruud HVAC Cost | $7,136 | $7,361 | $7,955 |
| Rheem HVAC Cost | $7,136 | $7,361 | $7,955 |
| Bryant HVAC Cost | $6,997 | $7,222 | $7,827 |
| Amana HVAC Cost | $6,852 | $7,078 | $7,749 |
| HEIL HVAC Cost | $6,777 | $6,929 | $7,696 |
| Payne HVAC Cost | $6,701 | $6,852 | $7,560 |
| York HVAC Cost | $6,544 | $6,774 | $7,591 |
| Goodman HVAC Cost | $6,381 | $6,694 | $7,419 |
How to get the best price for the brand you want
Once you have a particular brand in mind you want, the next question is, "where do I get it?" Many different HVAC contractors offer a broad range of brands, but that doesn't mean they will give you the best price. The key to getting the best deal is to align the brand with the contractor. For example, we primarily buy and sell Carrier HVAC systems for our customers. Since we do so much volume with Carrier, we get the best pricing. We can buy a Carrier for the same price as a Goodman because we don't do much business with Goodman. We pass these savings on to our customers. So what does this mean for you? Once you have decided on the right brand for your home, the next step is to find a few HVAC contractors who use this brand as their go-to, helping to ensure you get the best HVAC system cost for that brand, along with experts who work on these systems every day.
You can take another angle to help get the best HVAC system replacement cost. It's a little tricky to work through because you'll have to do more leg work to find the right contractor. Some HVAC companies spend huge amounts of money on marketing and salespeople. It is normal for an air conditioning and heating company to spend 15-20% of the replacement cost on marketing by the time the sale is closed. Also, they need a salesperson to close the sale, which costs another 10%. That's right; many companies charge 30% more on something that has no direct benefit to you. This adds around $1,800 more to the new HVAC installation cost than what is posted in this article. If you are working with a company whose prices are 30% higher than the prices you see here, I recommend calling a few more companies until you find pricing more in line with fair industry rates.
HVAC Replacement Cost By Energy Efficient
Efficiency plays a big part in the cost of a new HVAC system and is worth considering when setting a budget for a new HVAC replacement. For example, a gas 3-ton 14 SEER new HVAC installed cost $7,670 while a 22 SEER AC unit cost $16,116. As you can see, a 22 SEER replacement costs more than twice as much as a 14 SEER, so I recommend looking into the pros and cons of high seer ratings early on in the buying process.
| AC Unit Tonnage | 14 SEER 1 Stage | 15 SEER 1 Stage | 16 SEER 2 Stage | 17.5 SEER 5 Speed | 22 SEER Variable Speed |
| --- | --- | --- | --- | --- | --- |
| 2 Ton HVAC Replacement | $7,337 | $7,427 | $9,985 | $12,024 | $16,504 |
| 3 Ton HVAC Replacement | $8,200 | $8,319 | $10,718 | $13,626 | $17,232 |
| 4 Ton HVAC Replacement | $9,094 | $9,221 | $11,886 | $14,390 | $17,601 |
| 5 Ton HVAC Replacement | $9,659 | $9,895 | $12,895 | $14,592 | $17,941 |
How the SEER and number of stages affect your home
Before we go over how these systems will affect your home, let's first examine the differences between SEER rating and stages.

Higher SEER ratings are achieved by increasing the size of the outdoor condenser and indoor evaporator coil found in the furnace. The increased size allows more air to move over the fins, cooling the air far more efficiently and leading to less energy being used to cool your home.

The compressor found in the outdoor condenser is the HVAC system component that creates different stages. The multi-stage system allows your air conditioner to run and blow the air at different speeds. It does help with energy efficacy but where you will see the most significant impact is the amount of control it gives you over indoor humidity along with temperature consistency throughout your home.
Single Stage Delivers Little Control
Single-stage HVAC units have only one setting. It's either all on or off; there is no in-between, which means that when it's time to warm or cool your home, your system runs at 100% until the desired temperature is reached. That sounds like a good thing because it means it heats or cools your home faster, right? Not exactly; this system creates a few problems by operating at 100%. Running at 100% leads to a short cooling cycle because the system quickly reaches the set thermostat temperature. The quick on/off cycle time can create hot and cool spots throughout your home where some areas of your home are cool while others warm. A multi-stage HVAC can help fix this problem and the other problem that we run into with single-stage units, humidity. If you live in an area with high humidity throughout the year, a single-stage HVAC doesn't run long enough to balance out the humidity in your home; terrible news if you have art or expensive furniture. Though a single-stage HVAC replacement will always cost the least, it isn't always the best solution.
2-Stage Delivers Some Control
A two-stage central air conditioner has two operating speeds. The first stage operates at around 65% of its compacity most of the time. The second stage operates at 100%. If there is not a lot of demand on your HVAC, it will use the first stage to cool your home. However, it moves to the second stage to meet the desired temperature if it's really hot outside and the first stage is no longer keeping up. A two-stage HVAC unit has a much longer run time, better controlling the humidity in your home and helping even out the temperatures throughout your home. The extra cost for a two-stage HVAC replacement is worth considering if you own a two-story home or looking to protect valuables.
Variable Speed Delivers Total Control
5-speed and variable speed HVAC units operate at multiple different airflow outputs. They are designed to run at the lowest speed setting until that setting can no longer satisfy the indoor temperature. In that case, the unit will move to the next stage, stepping back down through the stages once it hits the set thermostat temperature. It can control your house's temperature within one degree. Because it runs so long on the lowest setting, you can set the desired level for the humidity in your home while keeping the temperature uniform from room to room. When asking, "how much does a new HVAC system cost" you first have to answer, "how much control do I want for my home." The increase in cost for a variable speed HVAC replacement is worth considering if you have a large home with high ceilings and many rooms. These systems will protect your artwork and expensive furniture while keeping your electric bill low.
HVAC Replacement Cost By Location In The USA
I'm sure this isn't going to surprise anyone when they read this, but the cost of HVAC replacement will vary based on where you live in the US. We rely primarily on our air conditioner down south, while those up north depend more on their heaters. Depending on where you live, you might need a bigger heater to take on the winters or a bigger air conditioner to deal with the summer heat. The price difference for a new HVAC replacement can vary by $1,000, depending on your location.
The temperature and humidity difference between each region in the US can change the size and type of HVAC system available to you. If you are in the southeastern states, you will need a lot bigger air conditioning unit to handle the heat. The northern states require huge furnaces to handle the long cold winters. The southwestern states with low humidity have different options for cooling by adding moisture back into the air.
Average Gas HVAC replacement cost per region
| HVAC System Tonnage | Average Southern HVAC Replacement Cost | Average Northern HVAC Replacement Cost |
| --- | --- | --- |
| 2 Ton HVAC System | $7,337 | $7,570 |
| 2.5 Ton HVAC System | $7,498 | $8,090 |
| 3 Ton HVAC System | $7,871 | $9,120 |
| 3.5 Ton HVAC System | $8,366 | $9,800 |
| 4 Ton HVAC System | $9,094 | $9,670 |
| 5 Ton HVAC System | $9,659 | $10,160 |
Most common HVAC types per region
As we know, there is no such thing as a one-size-fits-all. There are a couple of different options available to you, whether you are looking for the most budget-friendly to the most energy-efficient HVAC. The most common HVAC systems in the US are gas, heat pump, and straight electric. Some HVAC system types work better for different climates in the US. Gas systems are typically the go-to in the northern states because they perform well in frigid winters. Southern states primarily use heat pumps because we don't have cold winters, and they are the most energy-efficient systems.
A heat pump is an ideal option for southern states in the US. There are a few reasons a heat pump works so well in the south; one of the most significant reasons is that a heat pump is the most energy-efficient HVAC system available. The outdoor AC unit uses freon to both cool and warm your home, which is very different from the other HVAC systems that must use combustion or electricity when warming your home. The average cost to replace HVAC is about the same price whether you have a heat pump or an electric system, however, a gas system costs much more. The downside to a heat pump HVAC is that it doesn't work well up north since it must extract warmth from the outdoor ambient temperature, and at times in this area, it gets too cold to pull heat from the air. Another minor issue is that the life expectancy isn't quite as long as the other HVAC system types due to it running year-round in summer and winter. Contrastly, gas and electric systems only use the outdoor air conditioning unit in the summer and the furnace in the winter. I would expect to get around 15 years with a heat pump and a few years longer for the others. The HVAC replacement cost is good, and the energy efficiency excellent, making this one of your best options for the southern US. The average cost to replace an HVAC heat pump will be around $6,300, which is a great solution for energy efficiency.
Gas HVAC arguably delivers the highest quality of heating for your home. Replacing HVAC system cost can vary per system type, but a gas system is going to run the highest of the three system types. The price increase is due primarily to the number of safety precautions that must be taken when a gas HVAC is replaced. Since it uses combustion to warm your home, it produces carbon monoxide as a by-product. There are a lot of safety parameters in place to ensure the carbon monoxide gets out of your home safely. Overall, this is one of your best options for the northern states. A heat pump can't perform in the cold weather, and an electric furnace is too inefficient for the long winters. A gas system might be the most expensive option, but it is your best option for up north. The average HVAC replacement cost for a gas system is around $7,670, making it by far the most expensive solution.
An electric HVAC will be your most budget-friendly option, but it's the most inefficient way to warm your home. Generally, electric HVAC systems are not recommended, but there are a few applications where they make sense. If you are going to live in your home for fewer than five years, this might be a good replacement option. Another instance where it makes sense is for rental properties. Most tenants don't change the filters that often or properly take care of the HVAC, leading to HVAC systems failing 5 to 10 years sooner than they usually would. In this scenario, where you are not paying for the electricity and the equipment is being used and abused, your best option is the low-cost electric replacement. The average HVAC cost for a 3-ton straight electric system will run $6,030, by far the most economical solution.
How AC and heating load calculations are done per region
Load calculations drive the size of the furnace and air conditioning unit needed for your home. Some calculations take into consideration the size of your home, ceiling height, and how well insulated your home is. These variables help determine the extent of heating and cooling you need for your home. The next set of variables looked at is the outdoor to indoor temperature splits. The temperature splits in southern states will be around 20 degrees in the summer and 30 degrees in the winter. For example, if temperatures reach 95 degrees, the air conditioner will keep inside your home at 75 degrees. A 15-degree split is needed for the summer in northern states, but a 55-degree split is necessary for the winter. For this reason, southern states need much larger air conditioner units but smaller furnaces than what is required up north. The big difference in cost primarily comes from the technology needed per region of the US. Southeastern states can use a heat pump to cool or warm homes, but a gas or oil furnace is necessary up north. A gas and oil furnace costs more than a heat pump, mainly due to the number of safety features required.
HVAC Ductwork Replacement Cost
As your HVAC system starts getting older, so does your ductwork. After 20 years of use, the HVAC ducts start getting dirty, or rodents get in your attic tearing up air ducts. As you are considering an HVAC change out, you might want to look into replacing your HVAC ducts too. There are two types of HVAC ducts: flex and steel. In this article, we will only cover flex ducting because usually, it will be easier to access and quote accurately. We are not including replacing steel ductwork due to the varied amount of work required and the fact that most homeowners opt to have them cleaned since it's far cheaper than replacing them. We charge $250 to replace a flex air duct run. Count the number of vents in your home and multiply by $250; that is a rough estimate of what you would pay to replace your flex ductwork.
Cost Replace One Flex Duct run
| Work | Per Duct Replacement Cost |
| --- | --- |
| * Remove Existing Air Duct | $45 |
| * Run New Duct | $160 |
| * Seal Duct Run | $45 |
| Total | $250 |
Average Home Duct Replacement cost (15 Vents)
| Work | Replace 15 Duct Run Costs |
| --- | --- |
| * Remove Existing Air Duct | $675 |
| * Run New Duct | $2,400 |
| * Seal Duct Run | $675 |
| Total To Replace Ducts | $3,750 |
| * Optional - Rebuild Plenum | $750 |
| Total For Duct And Plenum Replacement | $4,500 |
If you are needing to replace your air ducts or schedule air duct cleaning in San Antonio, give us a call for speedy service. If your are simply looking for an online HVAC replacement cost estimator, check out our shopping cart and you can build your own HVAC system.
Get a Free Quote... No Salesman
How to get a fair price on an HVAC install?
If you are a homeowner digging into the cost to replace HVAC for your home, it can be frustrating. You find this site where we are transparent with our internal pricing, but the contractor you are working with quoted you a much higher price. You might be asking yourself, what is going on here? I just want a fair price. And if this wasn't already frustrating enough, you need to make decisions quickly if your HVAC system is down. You can do a few things to help find the right HVAC company.
12 Things Every Homeowner Should Know Before Buying New HVAC
The HVAC industry still operates as the wild west, and many homeowners are left to fend for themselves. Atlas AC created the Buyers Guide to prevent homeowners from being exploited by untrustworthy HVAC companies.
Use this guide to help you select the best HVAC Company for your next HVAC Replacement.
HVAC stands for heating, ventilation, and air conditioning.
The furnace/air handler is the equipment used to warm your home and push air through your vents.
The ventilation, also known as ductwork, is responsible for evenly distributing the air through your home to maintain a consistent temperature.
The outdoor AC unit/condenser is responsible for creating cool air for your home.