Complete Air Conditioner Buyers Guide
2023 Air Conditioner Buyers Guide
One of the most significant purchasing decisions that all homeowners will face at some point is the purchase of a new air conditioner.  AC systems can be costly, and you want to ensure you get it right the first time.
There is not much information out there to help homeowners navigate this process.  Many AC companies will take advantage of this by pushing what they have in stock or, like most, price gouge.
We created this buyer's guide to help homeowners make the most informed decision possible when purchasing a new AC system.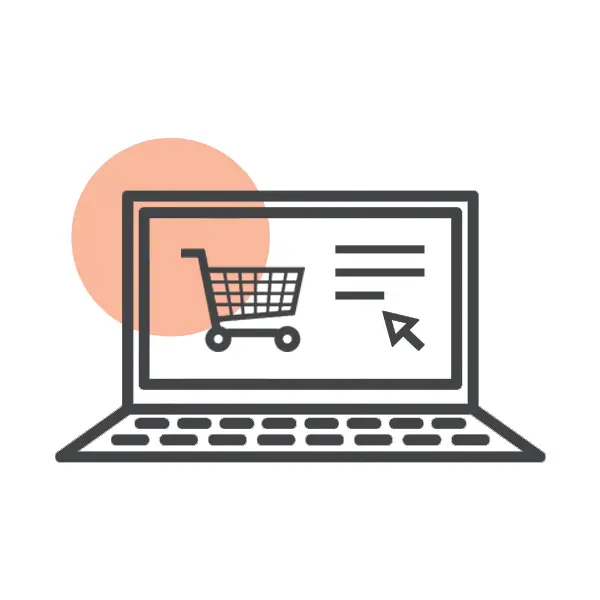 Build Custom Quote Online
Gas System
Heat Pump System
Straight Electric System
Three main types of central air conditioning and heating system are used in the US.  Gas systems, which use gas to heat the home, cost the most to replace, primarily due to safety code compliance that must be followed during installation.  Heat pump HVAC systems use the outdoor AC unit to both cool and heat the home.  Because this makes them the most energy-efficient system on the market, they have become the most popular HVAC system.  Straight electric AC systems are the least energy-efficient but also the cheapest.  These systems are mainly installed in rental properties and apartments.
If you answer yes to any of the following questions, then you most likely have a gas HVAC system.
Does your indoor unit have a flu pipe?
Do you have a monthly gas bill?
If you answer yes to the following questions, then you have a heat pump AC unit.
Does your outdoor AC unit run when the heater is turned on?
Does your thermostat have an emergency heat option?
Has your outdoor AC unit ever frozen up during the winter?
If you have no monthly gas bill and your AC unit does not run when the heater is on, then you have a straight electric AC system.
1.5 Tons –    600 to 900 FT
2 Tons –        900 to 1200 FT
2.5 Tons – 1200 to 1500 FT
3 Tons –     1500 to 1800 FT
3.5 Tons – 1800 to 2100 FT
4 Tons –     2100 to 2400 FT
5 Tons –     2400 to 3000 FT
Correctly sizing an air conditioner is critical for many different reasons.  Too small an AC won't be able to keep up with the demand, eventually running itself to death.  Too large a system could lead to short cycling, creating hot and cold spots in your home.  The chart above is a rule of thumb and can vary based on the age, size, and location of your home.  Use it for budgeting, but keep in mind that a heat load will have to be run to ensure that the system is sized right.
Average savings over ten years based on an existing 3-ton AC unit:
14 SEER – $1,126
10-Year Savings
15 SEER – $1,581
10-Year Savings
16 SEER – $1,976
10-Year Savings
18 SEER – $2,635
10-Year Savings
20 SEER – $3,162
10-Year Savings
25 SEER – $4,111
10-Year Savings
Choosing the right SEER rating for a homeowner can be a frustrating process.  There is a lot of conficting information out there, which makes it challenging to know what you should pick.  Some HVAC contractors will tell you you need to go up in SEER rating because it will pay for the entire AC replacement.  As you can see above, that is not the case.  The higher the SEER doesn't mean that it will pay for itself.  For example, the cost of a 25 SEER HVAC system can run as high as $20,000, but a 16 SEER system can be around $8,000.  So if you are weighing out the option between cost vs. saving, higher SEER doesn't always mean better.
Find the best solution for you
Here are a few scenarios where a homeowner won't benefit much from purchasing a high-SEER HVAC system:
If you are planning on moving in the next few years, the savings gained in that short amount of time won't be enough to make the cost of a high-SEER system worth it. There is little benefit to focusing on efficiency since it won't increase the value of your home.

If replacing an HVAC system in a rental property, it's usually not worth spending the extra money since you won't be paying the electric bill and reaping the savings. And not all tenants will properly take care of the system, shortening its life expectancy. 
Most homeowners purchase 15-17 SEER air conditioners for various reasons.
It's not the cheapest HVAC system nor the most expensive. Most of the time, the utility savings allow the unit to pay for itself. So you will see a difference in your electric bill vs. what you would see with a 14 SEER.

Most utility companies will offer a rebate for AC units over 15 SEER, around $100 to $120 per ton for an HVAC system, which is free money to the homeowner.
Sold less often because of the additional cost, these air conditioners have their place, and many homeowners swear by them.
If you plan to go solar, it might be worth looking into this option. An 18+ SEER HVAC system will help to reduce the number of solar panels and batteries needed to power your home.

The electric bill becomes a headache in large houses with more than one AC unit. High-SEER-rated AC systems help keep your electric bills as low as possible.
One Stage vs Two Stage vs Variable Speed
What Stage AC unit is right for you?
The quality of an HVAC system differs significantly when it comes to stages.
1 Stage – Little control and possibly hot and cold spots

2 Stage – Reduce hot and cold spots with humidity control

Variable Speed – Temperature control within one degree and energy efficient
When it comes to quality and comfort, the stages of an AC system will have the most significant impact. A single-stage system is the basic model and will be very limited in what it can do. Most homeowners prefer the next level, a two-stage HVAC system because it costs less than a variable speed system while giving more control than a single-stage. A variable-speed system is the most high-end system on the market if you're looking for the Cadillac of HVAC systems.
A single-stage air conditioner is a basic on-off HVAC system with pros and cons.
Pros: A one-speed system works great for homes less than 1300 sqft where there is no significant benefit to going with a multi-stage system. These units are also great for rental properties because it's the most budget-friendly system.

Cons: Because it is a simple on-off system, it can create hot and cold spots throughout your home due to the fast cycle time. The quick cycle time can also lead to humidity issues making your home feel clammy inside.
A two-stage HVAC is the most popular AC system we sell to homeowners due to it not being to its still cost-effective while providing many of the same benefits of a variable-speed system.
Pros: A two-speed system runs longer than a single-speed system, helping reduce hot and cold spots in your home. The longer run time also helps to lower humidity levels which is excellent for comfort, art, and nice furniture. 

Cons: These systems cost about $2,000 more than a single-speed system.
Variable-speed HVAC systems are the Cadillac of air conditioners. Just like everything high-end, there are pros and cons.
Pros: These systems never turn off, which gives you complete temperate control in your home down to one degree. The extra circulation is ideal for large homes that need extra circulation to prevent the house from feeling clammy. Constant filtration in your home year-round also helps with air quality.

Cons: Anything high-end is going to come at a cost. A variable-speed system will be about double the price of a single-speed system. Just like a Cadillac, repairs can get pricy and more frequent than the other systems.
Best Air Conditioner Brands Explained
Top 5 HVAC brands in America
Carrier
Bryant
Trane 
American Standard 
Daikin
Buying a new AC system is a big deal.  No one wants to purchase an HVAC system that can't stand the test of time.  Choosing the brand alone can be confusing since there are 28 major HVAC brands in America.  There are only six manufacturers that build all these brands, which simplifies things.  Most of these manufacturers make a good, better, and best brand.  That is why there are so many out there.  The "Top HVAC Brands In America" listed above all fall into the best category.  If you want to read more, we have an entire blog post that unpacks all the brands.
Carrier and Trane routinely compete for the number one best brand in America. At the moment, Carrier is in the number one spot due to their reliability and customer support. You cannot go wrong if you are considering a Carrier AC system. That is why we picked them as our primary brand.
Goodman is one of those brands that's all over the place. It's manufactured in Texas and widely considered one of the best budget-friendly options in the market today. We use this brand as an alternative if our customer wants to avoid purchasing a Carrier system.
New Air Conditioner System Cost
2023 Cost of a New AC System
The cost of a new air conditioner will vary based on size, the SEER rating, and stages. 
Outdoor AC Unit Cost – $3,200 to $4,200
New Furnace Cost – $3,100 to $5,100
Complete HVAC Replacement Cost – $5,680 to $8,750
Check out our full cost guide – AC Replacement Cost
Many homeowners have an idea when their AC system is on the fritz and will need to be replaced shortly.  One of the first steps is to set a budget.  So you start looking around online to help establish a budget, like looking for a new car.  Come to find out; no one publishes any pricing.  So you are left with calling an AC contractor for pricing.  Then they send someone to your home to look at your equipment and give you a price.  About a half hour of the technician being at your house, you realize you are dealing with a vacuum cleaner salesperson. 
If you are reading this, you have most likely experienced this situation.  You can't find any pricing online because contractors are trying to put someone in your home to charge as much as possible. 
The HVAC industry lacks transparency, so we openly publish our pricing and make buyer's guides like this one.  The worst-case scenario for us is you can keep your AC guy honest; the best-case is you'll give us a chance.
To check out our detailed pricelist, click here.
How much does ductwork and insulation cost?
Ductwork and insulation are some of the best additions to an air conditioning system to keep your home running as efficiently as possible. Consider potential ductwork or blown-in insulation when planning to replace your AC system.
Duct Run – $195.00 ea.
New Supply or Return Plenum – $475.00 ea.
R19 Blown in Insulation – $0.75 sqft.
R30 Blown in Insulation – $1.00 sqft.
Just like your AC system, ductwork doesn't last forever. Ductwork can get dirty inside or sometimes moldy. After a certain age, it will start to fall apart and could lead to loss of airflow and efficiency. In these cases, you might want to replace your ductwork to keep your HVAC system performing properly year around.

It's also common for your attic insulation to wear down over time to the point it's no longer doing its job, leading to high electric bills. Blown-in insulation is one of those quick and inexpensive solutions that can help keep your home as energy efficient as possible, along with helping with hot and cold spots in your home.
Ductwork is one of the most commonly overlooked parts of an HVAC system.  However, it is one of the most critical parts of an AC system because if the air isn't going where it needs to, purchasing a new AC system won't solve the problem.  If your ductwork is starting to fall apart or is just old and dirty, it might be time to replace it.
Over time the insulation in your attic can slowly deteriorate where it no longer insulates your home properly.  This can lead to an increase in your utility bill and potentially hot and cold spots throughout your home.  A simple and inexpensive solution to this problem is to blow in new insulation, increasing your home's efficiency and lowering your electric bill.
There are a few add-ons that aren't standard that you can have included when you replace your AC system allowing you to control your AC from anywhere and to purify the air in your home better.
Controls

Nest Thermostat – $399
Sensi Thermostat – $250

Air Quality

UV Light – $850
Midea Filter – $317
If you want better control over your AC system or to improve air quality, consider adding certain features that don't come standard with an AC replacement, like a wifi programable thermostat or better air filtration for your home.  These add-ons can make all the difference to how your HVAC system performs.  They allow you to remote control your AC system from work or vacation and better deal with allergies and pet odors.
An upgraded thermostat is one of the best additions to an HVAC replacement package.  Programmable thermostats can be scheduled to raise or lower the temperature throughout the week automatically.  A wifi compatible thermostat gives you control anywhere in the world, even going as far as alerting you when it's time to change the filter or if there is something wrong with the system.
We experience a lot of pollen and mold throughout the year in Texas.  In peak season, it feels like you can go nowhere to get relief.  If you struggle with pollen, mold, or asthma, there is a solution that can significantly benefit you.  A Midea filter with a Reme Halo UV light can reduce odors and the spread of bacteria and viruses along with toxins and pollutants.  This combo can dramatically improve the air quality in a home.
Reme Halo UV Light – $850
4″ Midea Filter – $317
Energy Efficiency Rebates
Most utility companies offer rebates for homeowners to use more energy-efficient products in their homes.  The minimum SEER rating to qualify is 15 to 16, depending on the utility company.  On average, a homeowner can expect between $100 to $150 per ton on the AC system.  So if you have a 4-ton air conditioner, you can expect a rebate between $400 to $600.
The process of getting a rebate from a utility company is relatively straightforward.
To start, you want to ensure you get the suitable SEER rating to qualify for a rebate.  To play it safe, I recommend selecting a 16-SEER AC system. Some utility companies allow a 15-SEER AC system to qualify; however, some 15-SEER equipment will not qualify because they will also look at the EER rating and if it's not high enough you can't qualify.  I have seen this happen before with 4 and 5-ton systems. So, it's easiest to get a 16-seer system to ensure this doesn't happen.

The next step after the installation is the application.  We fill out the application for our customers to ensure all the paperwork is completed correctly. 

Often the utility company will require the application to be submitted from the homeowner.  So we will send the application to our customer, and from there, they will send it to the utility company.

The utility company can take anywhere from one to four months to process your rebate.  So, don't expect it right away.

The utility company sends the rebate as a credit to your account.  So don't expect a check; it's more like you will not have an electric bill for a month or two.
Parts and Labor Warranties
There are two types of warranties when it comes to air conditioning, the first is the parts warranty, and the second is the labor warranty.  Parts warranties need to be handled correctly, or the homeowner might lose out on a 10-year warranty.
Parts Warranty – 5 to 10 Years

Labor Warranty – 1 to 10 Years
All new outdoor AC units and indoor furnaces come with a 5-year factory warranty.  After the installation, the equipment can be registered with the manufacturer under the homeowner's name and address to gain an additional five years to the parts warranty.  So, in the end, you should be able to get a 10 years parts warranty.
We handle the equipment registration for our customers after the system is installed.  That makes it easier for our customers because it will help ensure everything was done correctly.
Why is there a 9-year variation when it comes to labor warranties?  A standard labor warranty is provided by the contractor, typically for the first year.  An extended labor warranty can be purchased for an additional cost and works like insurance.  A 3rd party company will buy a labor policy that helps guarantee that the homeowner is protected.
1 -year warranty – Included 

3 -year warranty – $630

5 -year warranty – $1,100

10-year warranty – $1,970
Air Conditioner Financing
Let's face it, purchasing a new AC system can be costly and sometimes the need for one comes unexpectedly.  Air conditioner financing can help, and getting approved can be a swift process.  It only takes a few minutes to get preapproved, which helps if you need a quick solution.  If you want to finance your HVAC system, click here to apply.
The process to finance your air conditioner is relatively fast and straightforward. We use a 3rd party finance company that handles all finance options for us, which expedites the process versus working with a bank that could take days or even a week to get something lined up. 
Fill out an application (you can find it in the finance tab) and get preapproved in minutes.

Additional information will be requested, like proof of income and ownership of your home.

Sign the loan document you receive.

We move forward with installing the new AC system. Upon completion, you will confirm with the finance company that the replacement process has been finished, and that's everything.
A bank or credit union will always win if you are looking for the lowest finance rate.  If you come across a contractor offering 0% interest, they are paying a dealer fee, which means they have to raise their prices a couple of thousand dollars to pay off all the interest upfront.  So you are going to pay a high-interest rate one way or another.  We don't offer any programs with dealer fees because it's important to us to be upfront and transparent.
$7,500 @ 10.9% @ 15yrs = $86.16

$10,00 @ 10.9% @ 15yrs = $114.87

$12,500 @ 10.9% @ 15yrs = $143.59
We have multiple service locations, allowing us an extensive reach in Texas. We service Austin, Dallas, Fort Worth, and San Antonio. Give us a call today; we will take good care of you.